Beauty trend is being directed by consumers' buying behaviors, the fundamental buyers are younger than ever. Millennials are the key consumers. The Generation Y tends to wear makeup most of the time. Palette is a good option as it consolidates multi products and shades into one large or carry on case.
GCC PKG extends her existing palettes along with different inner configuration to provide multiple choices.
GCPPS023-9
Deriving from GCPPS023 with 14 round godets, the new GCPPS023-9 keeps the recess of top-plate design on the lid, transforming into square inners and adding a configuration for brush applicator.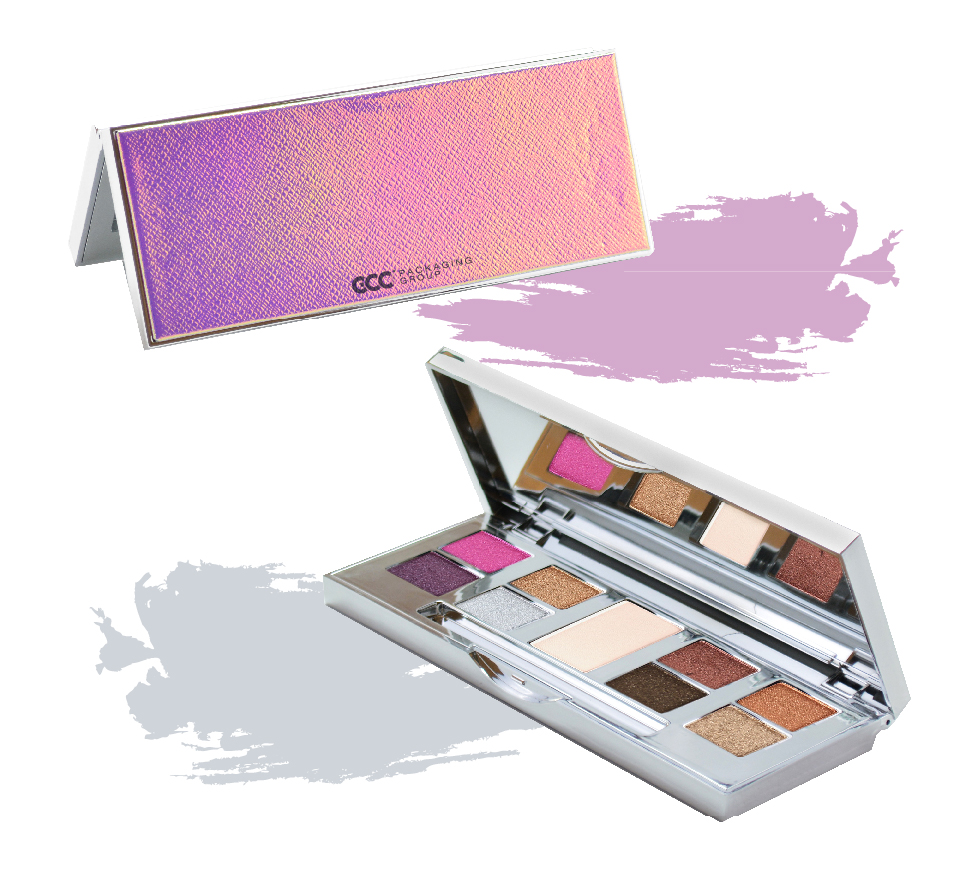 Dimension: 175*70*23.6mm
Size of wells:

24.9*20.2*4.2mm*8
42.7*25.5*4.2mm
100.2*9.9*4.2mm

Material: AS+ABS
GCPPS027(Window)
Remaining the elegant inner design of GCPPS027 for a popular ten shadows palette, we've made a change on the lid of featuring a transparent windowed design to showcase the color inside the palette.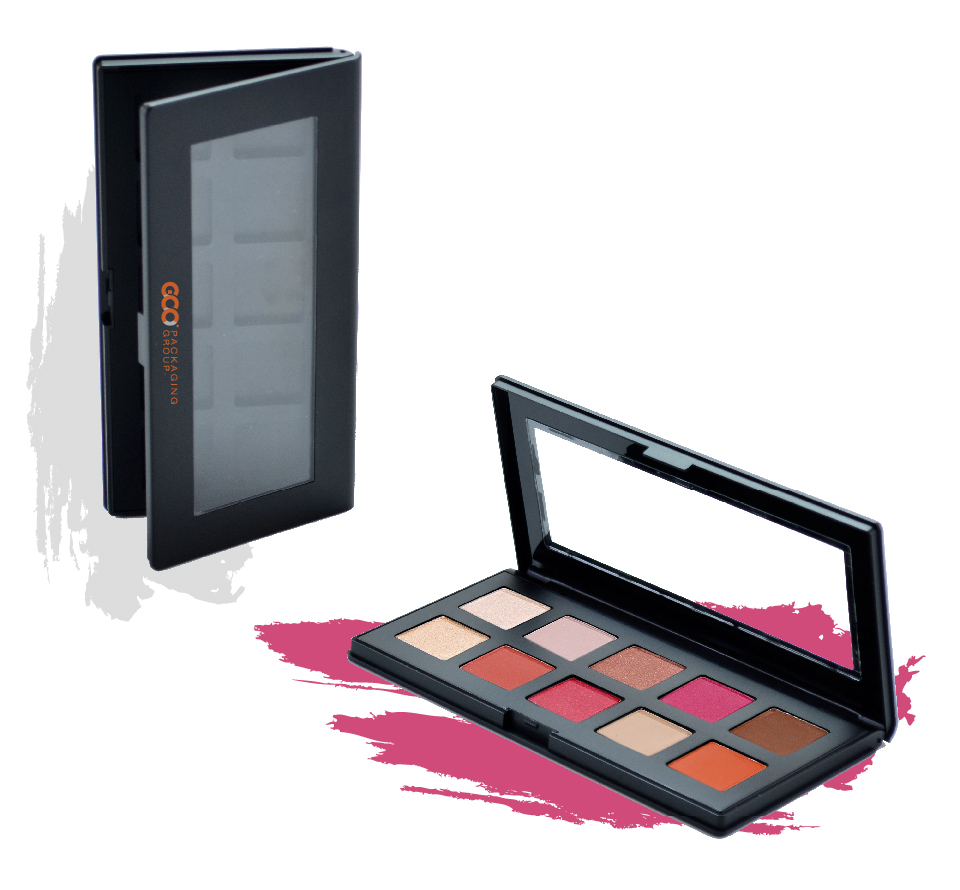 Dimension: 152.5*77.5*12.1mm
Size of well: 22*22*4.1mm*10
Material: Lid/Base: AS+ABS, Window: AS
GCPPS049-6
GCPPS049-6 with six moderate-sized godets and a full-sized recessed mirror is a smart case for being a face palette, three inners for blush and another three for highlighter and bronzer enables you to get a more sophisticated makeup look by one product.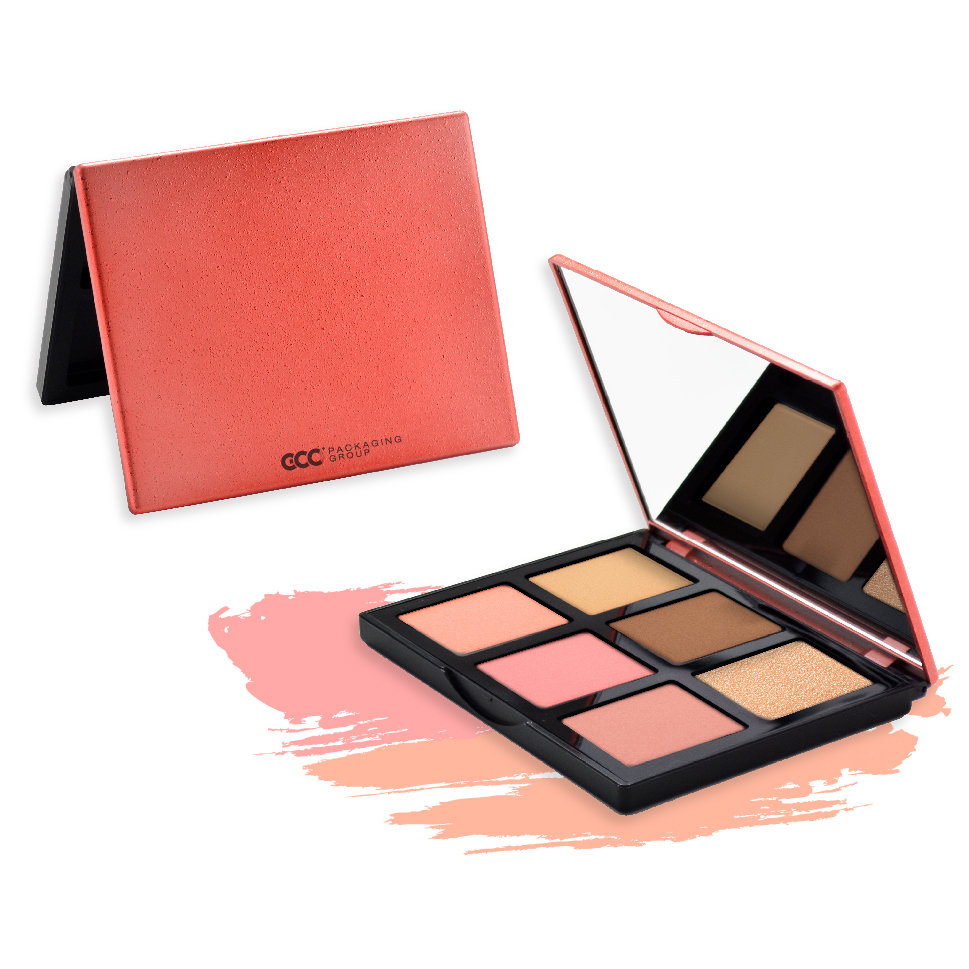 Dimension: 122*110*13mm
Size of wells: 38*32mm
Material: AS+ABS
BACK TO NEWS