Simple and elegant, these ultra slim lipsticks developed with 1:2 rare longer base, measured 120mm including cap and 14 & 17mm in diameter, the just perfect closure system lays out the right feel to the sound of the lipstick clicking shut.
Each ultra slim lipstick is encapsulated in a sleek application; the holding feels while applying to the lips is similar to the Audrey Hepburn Cigarette Holder, easily cast you right into her role in Breakfast at Tiffany's (1961). In the straight lined, black satin gown with a beautiful low-cut back and the white accents, the look of a thin line of smoke rising from the tip of the slim cigarette placed at the end of your cigarette holder. An icon of fashion and grace, it is perfectly understandable that people would want to find a way to capture a bit of Audrey Hepburn's look in their own life.
Within describe above, three charming slim lipsticks are available at GCC Packaging. Inner cup size range from 9 to 10mm with an oblique design, made of ABS or aluminum, this can be extensively decorated via metallization, spraying or printing. The base can fit with a weight for the premium option.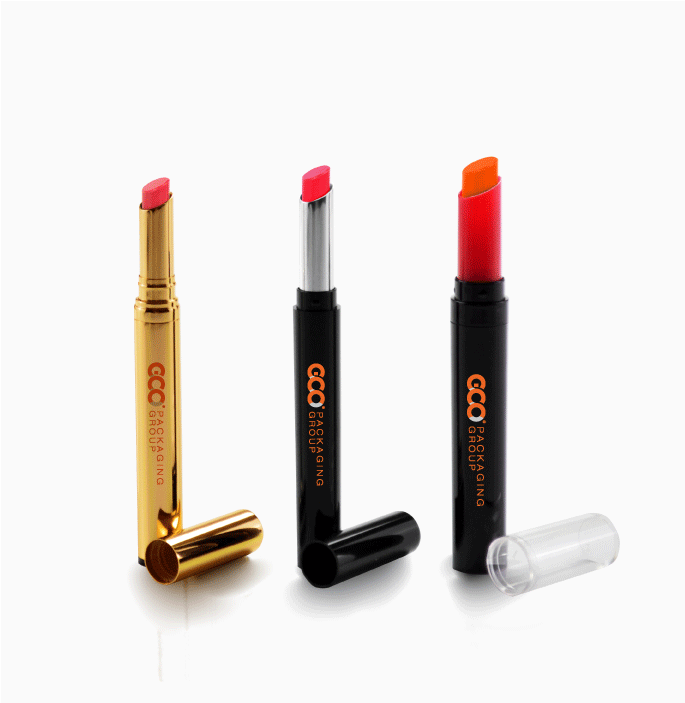 (From left to right)
GCUL038AL
Size: H120 Φ14
Cup Φ9
Material: cap/ tip/ middle part AL, inner cap PE, sleeve POM, screw PET
GCAL086
Size: H122.4 Φ13.87
Cup: Φ8.68
Material: cap/base ABS, A-shell AL
GCCEL001
Size: H123 Φ17.5
Cup Φ10.3
Material: cap ABS, ring ABS, and base ABS
''For beautiful eyes, look for the good in others; for beautiful lips, speak only words of kindness; and for poise, walk with the knowledge that you are never alone.''—-Audrey Hepburn.
BACK TO NEWS